GlobeNewswire
AITX and Robotic Assistance Devices Support New Agreement Between ASIS International and Circadian Risk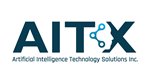 News provided by
Artificial Intelligence Technology Solutions, Inc.
Jan 25, 2023, 8:40 AM ET
Detroit, Michigan, Jan. 25, 2023 (GLOBE NEWSWIRE) -- Artificial Intelligence Technology Solutions, Inc., (the "Company") (OTCPK:AITX), a global leader in AI-driven security and productivity solutions for enterprise clients, along with its wholly owned subsidiary, Robotic Assistance Devices, Inc. (RAD), today announced its support for the agreement made between ASIS International and Circadian Risk, Inc. to deliver the security organization's Physical Asset Protection (PAP) Standard as a SaaS-based assessment within Circadian Risk's Enhanced Solutions™ Risk Suite.

On January 13, 2023, AITX announced an investment in Circadian Risk, paving the way for possible collaborations and integrations with RAD's solutions. Circadian Risk develops software that gives security professionals the power to proactively reduce potential risks to individuals and assets. Their vulnerability assessment tools provide a complete detailed analysis, as well as corrective actions for every issue that may arise.
ASIS International is the world's largest membership organization for security management professionals. With hundreds of chapters across the globe, ASIS International is recognized as the premier source for learning, networking, standards, and research.
"We congratulate Circadian Risk and ASIS for working to move the security industry towards a more integrated and technology-driven future," said Steve Reinharz, CEO of AITX and RAD. "We intend to support their joint efforts as the industry continues to evolve and adapt AI-fueled autonomous solutions."
"It's exciting to help propel this inevitable progress in the security services industry," said Michael Martin, CEO of Circadian Risk. "There are so many ways to 'think out of the box' when assessing and addressing an organization's security risks. We will work to incorporate AI security solutions, like those available from RAD, into future risk analysis standards like the ASIS PAP Standard and beyond."
Reinharz added, "Working with the great team at Circadian Risk, we expect to incorporate RAD's innovative firearm detection technology solutions, both hardware and software, into their risk assessments and recommendations."
"RAD has a strong relationship with ASIS, and their new initiative with Circadian Risk should only strengthen that," said Mark Folmer, President of RAD and Vice Chair, North American Regional Board of Directors of ASIS. "We are eager to see the fruits of this effort and look to supporting both organizations in every way possible."
AITX through its subsidiary, Robotic Assistance Devices, Inc. (RAD), is redefining the $25 billion (US) security and guarding services industry through its broad lineup of innovative, AI-driven Solutions-as-a-Service business model. RAD solutions are specifically designed to provide a cost savings to businesses of between 35%-80% when compared to the industry's existing and costly manned security guarding and monitoring model. RAD delivers this tremendous costs savings via a suite of stationary and mobile robotic solutions that complement, and at times, directly replace the need for human personnel in environments better suited for machines. All RAD technologies, AI-based analytics and software platforms are developed in-house. 
RAD has a prospective sales pipeline of over 35 Fortune 500 companies and numerous other client opportunities. RAD expects to continue to attract new business as it converts its existing sales opportunities into deployed clients generating a recurring revenue stream. Each Fortune 500 client has the potential of making numerous reorders over time.
About Circadian Risk
Circadian Risk is a pioneering developer in dynamic risk analysis SaaS that empowers organizations to control risk through awareness and action. The Enhanced Solutions™ suite allows customers to monitor organizational risk; manage multiple threat, hazard, and compliance scenarios; and communicate risk throughout their organization. Using a logical, score-based approach, the software provides interactive dashboards and visualizations—updated in near-real time—and optimizes the decision-making process. To learn more, visit circadianrisk.com or book a meeting or demo.
CAUTIONARY DISCLOSURE ABOUT FORWARD-LOOKING STATEMENTS
The information contained in this publication does not constitute an offer to sell or solicit an offer to buy securities of Artificial Intelligence Technology Solutions, Inc. (the "Company"). This publication contains forward-looking statements, which are not guarantees of future performance and may involve subjective judgment and analysis. The information provided herein is believed to be accurate and reliable, however the Company makes no representations or warranties, expressed or implied, as to its accuracy or completeness. The Company has no obligation to provide the recipient with additional updated information. The reference to the $25 billion (US) security and guarding services industry as presented above is of no predictive value regarding our future results of operations. No information in this publication should be interpreted as any indication whatsoever of the Company's future revenues, results of operations, or stock price.
About Artificial Intelligence Technology Solutions (AITX)
AITX is an innovator in the delivery of artificial intelligence-based solutions that empower organizations to gain new insight, solve complex challenges and fuel new business ideas. Through its next-generation robotic product offerings, AITX's RAD, RAD-M and RAD-G companies help organizations streamline operations, increase ROI, and strengthen business. AITX technology improves the simplicity and economics of patrolling and guard services and allows experienced personnel to focus on more strategic tasks. Customers augment the capabilities of existing staffs and gain higher levels of situational awareness, all at drastically reduced cost. AITX solutions are well suited for use in multiple industries such as enterprises, government, transportation, critical infrastructure, education, and healthcare. To learn more, visit www.aitx.ai, www.stevereinharz.com, www.radsecurity.com, www.radgroup.ai, and www.radlightmyway.com, or follow Steve Reinharz on Twitter @SteveReinharz.
###
Steve Reinharz
949-636-7060
@SteveReinharz
Attachment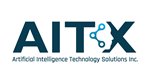 For inquiries or corrections to Press Releases, please reach out to GlobeNewswire.