GlobeNewswire
Sify reports Consolidated Financial Results for Q3 FY 2022-23
Revenues of INR 8,896 Million. EBITDA of INR 1,619 Million.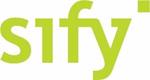 News provided by
Sify Technologies Limited
Jan 25, 2023, 7:30 AM ET
________
EARNING CALLS DETAILS
January 25, 2023| 8:30 AM ET

Participant Dial in:
To join: +1-888-506-0062 (Toll Free in the U.S. or Canada) or +1-973-528-0011 (International) | Access Code: 886459 
On the call: Mr. Raju Vegesna, Chairman of the Board, Mr. M P Vijay Kumar, Executive Director & Group CFO and Mr. Kamal Nath, Chief Executive Officer
Live webcast: https://www.webcaster4.com/Webcast/Page/2184/47468
Archives: +1-877-481-4010 (Toll Free in the U.S. or Canada) or +1-919-882-2331 (International). On prompt, please enter passcode 47468. Replay is available until February 01, 2023.
________
CHENNAI, India, Jan. 25, 2023 (GLOBE NEWSWIRE) --
HIGHLIGHTS
Revenue was INR 8,896 Million, an increase of 31% over the same quarter last year.
EBITDA was INR 1,619 Million, an increase of 3% over the same quarter last year.
Profit before tax was INR 227 Million, a decrease of 52% over the same quarter last year.
Profit after tax was INR 258 Million, a decrease of 25% over the same quarter last year.
CAPEX during the quarter was INR 4,226 Million.


| | | |
| --- | --- | --- |
| (IN INR MILLION) | 31.12.2022 | 31.03.2022 |
| EQUITY | 15,110 | 14,476 |
| BORROWINGS |   |   |
| Long term | 13,111 | 7,769 |
| Short term | 7,116 | 7,483 |

MANAGEMENT COMMENTARY
Mr. Raju Vegesna, Chairman, said, "India's resilience, demonstrated post covid, has firmly established it as an economy that is not easily disturbed by changes in the business environment. This, supported with an aggressive adoption of digital tools, has worked well for the economy.
The government's larger agenda of ensuring that social measures reach the intended beneficiaries is a work in progress and will continue to drive domestic IT demand. International demand is expected to continue due to the comparable attractiveness of the Indian market, in spite of a tightening world economy.
Viewed together, this works well for an economy that is still at the early stages of realizing its potential."
Mr. Kamal Nath, CEO, said, "Indian Enterprises have fast-tracked their digital initiatives based on their success navigating the pandemic and are now operationalizing pandemic-era innovations. Enterprise priorities are building businesses-aligned digital models, enhancing end-user experience, deploying resilient business continuity models and mitigating security risks.
Our Data Center and Cloud services, Digital and Network services are all important building blocks to enable customers' business priorities, and we expect each of the businesses to grow with the related investments."
Mr. M P Vijay Kumar, ED & Group CFO, said, "Our investment into the Data Center side of the business continues, with incoming demand from both retail and hyperscale customers. We have scaled up investments in our fibre network in select metro cities and in people for our digital services business.
Network connectivity, Cloud interconnects and the resultant investment in tools, process and people will augment this demand.
Fiscal discipline will be a constant, particularly in our investment process.
Cash balance at the end of the quarter was INR 4,256 Million."
BUSINESS HIGHLIGHTS 
The Revenue split between the businesses for the quarter was Data Center colocation services 27%, Digital services 35% and Network services 38%.


Business Revenue (INR Millions)
Q3 FY 2022-23
Q3 FY 2021-22
FY 2021-22
% Growth
Q3 2022-23 vs
Q3 2021-22
Data Center services
2409
2024
7494
19
Digital Services
3155
1664
7520
90
Network services
3332
3095
12012
8
TOTAL
8896
6783
27026
31
Sify commissioned incremental Data Center capacity of 4.1 MW in the quarter.
As on December 31,2022, Sify provides services via 846 fiber nodes across the country, a 11% increase over same quarter last year.
The network connectivity service has now deployed 5900 SDWAN service points across the country.
During the quarter, Sify has invested USD 482,500 in start-ups in the Silicon Valley area as part of our Corporate Venture Capital initiative. To date, the cumulative investment stands at USD 4.69 Million.
CUSTOMER ENGAGEMENTS
Among the most prominent new contracts during the quarter were the following:
Data Center Services
An International banking major and its subsidiary signed up to migrate from their on-premise DC to Sify Data Center.
A Public sector bank, a government agricultural governing body, a State division and a private power player migrated from the competition to Sify Data Center.
A private finance player contracted with Sify to modernize their Data Center.

Digital services
A health services major and a co-operative bank contracted for a Greenfield Cloud implementation.
A large public sector bank signed up for private cloud storage at their on-premise Data Center.
A large automobile major and a Financial services major signed a multi-year contract to have their infrastructure and managed services refreshed.
A State Data Center, multiple manufacturing majors and a power subsidiary of another state government contracted for services such as DRaaS, PaaS and IaaS.
A Public sector and another State cooperative bank signed up for security infrastructure and managed services.
A large Public sector Oil major and a Public Sector bank has contracted to have their collaboration infrastructure revamped across all their offices.
A Public Sector banking major signed up to have their on-premise Network Operations Center refreshed.

Network Services
Three of India's top private banks contracted Sify to significantly expand their networks.
A subsidiary of the Central bank contracted Sify for managed and secure SDWAN service.
A private bank contracted Sify for DCI and Cloud Network.
A spirits major and a leading chemical manufacturer signed up to have their entire edge network transformed.
Sify commissioned a 800G circuit for a global IT leader as phase 1 of its Long haul network.
During the quarter, Sify commenced SDN platform trails for cloud interconnects.
FINANCIAL HIGHLIGHTS
Unaudited Consolidated Income Statement as per IFRS
 
 
(In INR millions)
 
 
 
 
Quarter ended
Quarter ended
Quarter ended
Description
December
December
September
 
2022
2021
2022
 
 
 
 
 
 
 
 
Revenue
8,896
 
6,783
 
7,938
 
Cost of Revenues
(5,767
)
(3,931
)
(4,988
)
Selling, General and Administrative Expenses
(1,510
)
(1,277
)
(1,441
)
 
 
 
 
EBITDA
1,619
 
1,575
 
1,509
 
 
 
 
 
Depreciation and Amortisation expense
(996
)
(836
)
(956
)
Impairment loss on goodwill
-
 
(15
)
-
 
Net Finance Expenses
(420
)
(278
)
(362
)
Other Income (including exchange gain)
24
 
30
 
29
 
Other Expenses (including exchange loss)
-
 
-
 
-
 
 
 
 
 
Profit before tax
227
 
476
 
220
 
Current Tax
(92
)
(129
)
(167
)
Deferred Tax
123
 
(4
)
59
 
Profit for the period
258
 
343
 
112
 
 
 
 
 
Profit attributable to:
 
 
 
Reconciliation with Non-GAAP measure
 
 
 
Profit for the period
258
 
343
 
112
 
Add:
 
 
 
Depreciation and Amortisation expense
996
 
836
 
956
 
Impairment loss on goodwill
-
 
15
 
-
 
Net Finance Expenses
420
 
278
 
362
 
Other Expenses (including exchange loss)
-
 
-
 
-
 
Income tax expense
92
 
129
 
167
 
Less:
 
 
 
Deferred Tax
(123
)
4
 
(59
)
Other Income (including exchange gain)
(24
)
(30
)
(29
)
 
 
 
 
EBITDA
1,619
 
1,575
 
1,509
 
 
 
 
 
 
 
 

About Sify Technologies
A Fortune India 500 company, Sify Technologies is India's most comprehensive ICT service & solution provider. With Cloud at the core of our solutions portfolio, Sify is focussed on the changing ICT requirements of the emerging Digital economy and the resultant demands from large, mid and small-sized businesses. 
Sify's infrastructure comprising the largest MPLS network, top-of-the-line DCs, partnership with global technology majors, vast expertise in business transformation solutions modelled on the cloud make it the first choice of start-ups, incoming Enterprises and even large Enterprises on the verge of a revamp.
More than 10000 businesses across multiple verticals have taken advantage of our unassailable trinity of Data Centers, Networks and Security services and conduct their business seamlessly from more than 1600 cities in India. Internationally, Sify has presence across North America, the United Kingdom and Singapore.
Sify, www.sify.com, Sify Technologies, Sify Infinit Spaces limited, Sify Digital Services limited and www.sifytechnologies.com are registered trademarks of Sify Technologies Limited.
Forward Looking Statements
This press release contains forward-looking statements within the meaning of Section 27A of the Securities Act of 1933, as amended, and Section 21E of the Securities Exchange Act of 1934, as amended. The forward-looking statements contained herein are subject to risks and uncertainties that could cause actual results to differ materially from those reflected in the forward-looking statements. Sify undertakes no duty to update any forward-looking statements.
For a discussion of the risks associated with Sify's business, please see the discussion under the caption "Risk Factors" in the company's Annual Report on Form 20-F for the year ended March 31, 2022, which has been filed with the United States Securities and Exchange Commission and is available by accessing the database maintained by the SEC at www.sec.gov, and Sify's other reports filed with the SEC.
For further information, please contact: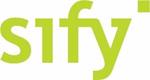 For inquiries or corrections to Press Releases, please reach out to GlobeNewswire.