GlobeNewswire
Eightco Holdings Captures Investors' and Management's Attention at the H.C. Wainwright 25th Annual Global Investment Conference
News provided by
Eightco Holdings Inc.
Sep 19, 2023, 7:00 AM ET
SAFETY HARBOR, Florida, Sept. 19, 2023 (GLOBE NEWSWIRE) -- Eightco Holdings, Inc. (NASDAQ: OCTO) ("Eightco" or the "Company"), announced today that its participation at the H.C. Wainwright 25th Annual Global Investment Conference, held September 11-13, 2023, provided Eightco with a platform to attract attention from industry leaders.
Eightco's senior management showcased the Company's strategy to become a leader in the e-commerce sector, which garnered the attention of investors seeking high growth investment opportunities. The conference allowed for strategic networking, granting the Company the time to connect with investors and potential partners.
"We would like to express our gratitude for the opportunity to participate in the H.C. Wainwright 25th Annual Global Investment Conference," said Brian McFadden, CEO of Eightco. "Our presence at this year's conference reflects our mission of providing innovative and impactful solutions to our e-commerce clients and partners. We are thrilled to have attracted the attention of institutional banking leaders and look forward to expanding the relationships formed."
About Eightco
Eightco (NASDAQ: OCTO) is committed to growth focused around its existing subsidiaries, Forever 8 Fund, LLC, an inventory management platform for e-commerce sellers, and Ferguson Containers, Inc., a provider of complete manufacturing and logistical solutions for product and packaging needs, through strategic management and investment. In addition, the company is actively seeking new opportunities to add to its portfolio of technology solutions focused on the e-commerce ecosystem through strategic acquisitions. Through a combination of innovative strategies and focused execution, Eightco aims to create significant value and growth for its portfolio companies and shareholders.
For additional information, please visit www.8co.holdings
Forward-Looking Statements 
This press release contains forward-looking statements within the meaning of the federal securities laws. All statements in this press release other than statements of historical fact could be deemed forward looking. Words such as "plans," "expects," "will," "anticipates," "continue," "expand," "advance," "develop" "believes," "guidance," "target," "may," "remain," "project," "outlook," "intend," "estimate," "could," "should," and other words and terms of similar meaning and expression are intended to identify forward-looking statements, although not all forward-looking statements contain such terms. Forward-looking statements are based on management's current beliefs and assumptions that are subject to risks and uncertainties and are not guarantees of future performance. When considering these forward-looking statements, you should keep in mind the risk factors and other cautionary statements in Eightco's filings with the Securities and Exchange Commission, including the section titled "Risk Factors" in its Annual Report on Form 10-K and its Quarterly Reports on Form 10-Q. All information in this press release is as of the date of the release, and Eightco undertakes no duty to update this information or to publicly announce the results of any revisions to any of such statements to reflect future events or developments, except as required by law.
For further information, please contact:
Investor Relations
Richard Brown
617-819-1289
investors@8co.holdings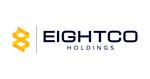 NOTE: This content is not written by or endorsed by "WRBL", its advertisers, or Nexstar Media Inc.
For inquiries or corrections to Press Releases, please reach out to GlobeNewswire.