GlobeNewswire
Limitless X Announces Partnership with PokerGo to Expand its Reach and Enter into the Growing Poker Community.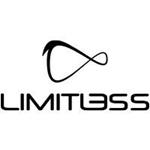 News provided by
Limitless X Inc.
Sep 19, 2023, 2:25 PM ET
The Company's Flagship Brand, NZT-48 taps into the lucrative and fast-growing Nootropics market
Nootropics are extremely important for poker players as they play 2-3 days straight at times, and NZT-48 has been the BEST product they've tried
LOS ANGELES, Sept. 19, 2023 (GLOBE NEWSWIRE) -- Limitless X Holdings, Inc (OTCQB: VYBE), an omnipresent direct response marketing company that specializes in developing and marketing health and beauty products through various online platforms, is pleased to announce its strategic partnership with PokerGo, a prominent over-the-top content platform headquartered in Las Vegas, Nevada. This collaboration signifies a significant opportunity for Limitless Performance Inc., the intellectual property (IP) owner of NZT-48 and licensee Limitless X Inc., to expand its sales of this innovative nootropic. Nootropics are a category of substances, including both drugs and supplements, renowned for their purported enhancement of cognitive functions such as executive functions, memory, creativity, and motivation among healthy individuals.
PokerGO, which was launched in 2017, is a subscription-based streaming service that provides online streaming focused on poker. It offers a wide range of content, including poker tournaments and shows centered around cash games. With access to the industry's top poker players and influencers, PokerGO has built a library of over 2,400 videos, amounting to more than 3,800 continuous hours of content as of February 2021.
The name NZT-48 holds a special significance for fans of the 2011 movie and 2015 TV show Limitless. In the story, NZT-48 is a fictional smart nootropic that allows those who take it to access 100% of their brain capacity. The nootropic grants the user enhanced mental clarity, memory, creativity, and focus. The name NZT-48 perfectly captures the essence of the story and the effect the nootropic has on those who use it. For those unfamiliar with the plot, the name alone conjures up images of enhanced intelligence and heightened abilities. The number 48 also hints at the fact that the nootropic was the result of experiment number 48 from an unknown laboratory.
"We are thrilled to announce that our groundbreaking nootropics product is now expanding its reach to the poker community, acknowledging the importance of nootropics in aiding players in maintaining alertness and focus. As the CEO, working alongside my longtime friend and business partner Floyd Mayweather, we are confident in the quality and effectiveness of our products. Just as PokerGO has revolutionized streaming with its vast array of poker tournaments and content centered around cash games, Limitless X complements this atmosphere by providing a performance-enhancing solution for poker players. The efficacy of nootropics has been verified through rigorous testing and feedback from the poker community, with NZT-48 being widely recognized as their top choice. Our products are meticulously crafted using premium ingredients and proprietary formulations and specially designed to cater to the distinct needs and lifestyles of our esteemed customers." Said Jas Mathur, CEO and Chairman of the Board of Limitless X Inc
North America boasts the highest number of nootropic consumers globally, commanding a significant market share in this industry. The U.S. Food and Drug Administration's categorization of non-prescription nootropic products as Generally Regarded as Safe (GRAS) has facilitated market growth, making it a hub for key industry players. Additionally, the widespread use of multi-vitamin tablets to enhance cognitive function is a prevalent practice among the region's population.
According to Research and Markets, the global nootropics market size was evaluated at $13.86 billion in 2022 and is projected to surpass $58.39 billion by 2032, poised to grow at an annual growth rate (CAGR) of 15.47% during the period of 2023 to 2032.
About Limitless X Holdings
Limitless X Holdings Inc. is a creative and empowering lifestyle agency that specializes in developing and marketing health and beauty products through direct response advertising. We are known for our distinctive and highly successful celebrity-backed online marketing strategies, while our campaigns are designed to elicit an immediate response from consumers, encouraging them to purchase products directly from our brands' official website(s). We possess unique capabilities to greatly enhance the reputation and impact of brands, due to our extensive knowledge and expertise in digital marketing and our successful track record in launching new consumer products.
Media Contact
media@limitlessx.com
Investor Relations Contact
investors@limitlessx.com
800-736-2030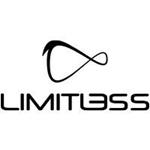 NOTE: This content is not written by or endorsed by "WRBL", its advertisers, or Nexstar Media Inc.
For inquiries or corrections to Press Releases, please reach out to GlobeNewswire.