GlobeNewswire
Standard Lithium Provides Comprehensive Results of Its Fully Optimized and Proven DLE Process
Ready to Scale: Setting the Pace in the Smackover With a Tested, Optimized and Proven DLE Process and a Highly Skilled Operations Team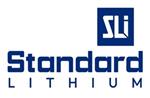 News provided by
Standard Lithium
Nov 20, 2023, 6:00 AM ET
EL DORADO, Ark., Nov. 20, 2023 (GLOBE NEWSWIRE) -- Standard Lithium Ltd. ("Standard Lithium" or the "Company") (TSXV:SLI) (NYSE American:SLI) (FRA:S5L), a leading near-commercial lithium development company, today shared detailed performance results from its Direct Lithium Extraction (DLE) process at its Demonstration Plant (Plant) near El Dorado, Arkansas.

Standard Lithium's Demonstration Plant is the only truly large-scale, continuously operating DLE plant in North America. Initially commissioned in May 2020, the Plant has operated on a 24/7 basis since then (aside from turnaround due to equipment upgrades in the plant and brine supply interruptions). To date, the Plant has processed over 15 million gallons (58 million litres) of Smackover brine, providing valuable data and overall process improvements for the design and future operation of a full-scale commercial DLE plant. The detailed performance results reported below reflect the success of the LiPROTM LSS (DLE) technology integrated into Standard Lithium's overall flowsheet, which is detailed in the Definitive Feasibility Study for Phase 1A and the Preliminary Feasibility Study for South West Arkansas. Both studies incorporate the LiPROTM LSS (DLE) process developed in collaboration with Koch Technology Solutions, LLC ("KTS").
Some of the key technical highlights of the Demo Plant and the LiPROTM LSS (DLE) are provided below.
Key Findings:
Lithium Recovery Efficiency: During a representative period of performance over July and August 2023, the LiPROTM LSS (DLE) process achieved an average lithium recovery of 96.1% from the continuous incoming brine flow.
Element Rejection Rate: During the same period, the DLE process rejected, on average, over 99% of the key contaminants sodium, calcium, magnesium and potassium from the brine (i.e. less than 1% of those contaminants made it through the DLE into the first lithium chloride solution); and over 95% of boron was rejected.
Operational Cycles: The LiPROTM LSS (DLE) process has completed over 8,000 operational cycles.
Brine Processed: As of the end of September 2023, the Demo Plant had processed 15,467,815 gallons (58,552,049 litres) of Smackover brine, produced directly from the formation and reinjected continuously back into the same formation.
Product: The LiPROTM LSS (DLE) initial product has been further purified and concentrated in the integrated Plant to form a final LiCl solution (the "Intermediate Product") containing over 10,000 mg/L lithium. This Intermediate Product has been shipped off-site and has been successfully converted to both battery quality lithium carbonate and lithium hydroxide.

One of the fundamental findings of the Demonstration Plant is the necessity of long-duration, on-site continuous processing of real brine. In traditional small-scale, short-term off-site batch processes, where brine is isolated, transported and often undergoes physical and chemical changes before testing, our Demo Plant handles real Smackover brine directly from the resource. The long-term operation of our Demo Plant has been crucial in replicating and understanding the real-world dynamic conditions of continuous commercial-scale operations. In addition, operating the Demo Plant for an extended period has allowed Standard Lithium and our Joint Development Partners, Koch Technology Solutions, to tailor and optimise all parts of the multi-step flowsheet that allow the Plant to be scaled-up for commercial production.
Standard Lithium's President, Dr. Andy Robinson commented "Over three and a half years of rigorous testing and integrated process improvements have provided us with unrivalled knowledge of lithium extraction from Smackover brines. We selected Smackover brines for their existing commercial operations, exceptional lithium grade, and straightforward geochemical nature, distinguishing them as North America's premier lithium brine resource and comparable to those in Chile and Argentina. Systematically tackling the technical challenges of continuous operation and scaling-up has prepared us for a smoother transition to commercial production. Whilst we anticipate challenges, our extensive experience and knowledge, in combination with our technology partners and the expertise of our Plant's engineers and operators, sets us up for success. The continuous performance of the Plant, over a sustained period of time, has exceeded our expectations and allows us to move our projects forward confidently. We now have a tested and proven DLE technology and integrated flowsheet that we can apply across our series of world-class Smackover assets with our current and future partners".
About Standard Lithium Ltd.
Standard Lithium is a leading near-commercial lithium development company focused on the sustainable development of a portfolio of lithium-brine bearing properties in the United States. The Company prioritizes brine projects characterized by high-grade resources, robust infrastructure, skilled labor, and streamlined permitting. The Company aims to achieve sustainable, commercial-scale lithium production via the application of a scalable and fully-integrated Direct Lithium Extraction ("DLE") and purification process. The Company's signature projects, the Phase 1A Project and the South West Arkansas Project, are located on the Smackover Formation in southern Arkansas, a region with a longstanding and established brine processing industry. The Company has also identified a number of highly prospective lithium brine project areas in the Smackover Formation in East Texas and began an extensive brine leasing program in the key project areas. In addition, the Company has an interest in certain mineral leases located in the Mojave Desert in San Bernardino County, California.
Standard Lithium trades on both the TSX Venture Exchange and the NYSE American under the symbol "SLI"; and on the Frankfurt Stock Exchange under the symbol "S5L". Please visit the Company's website at www.standardlithium.com.
Qualified Person
Marek Dworzanowski, EUR ING, CEng, HonFSAIMM, FIMMM, a qualified person as defined by National Instrument 43-101, and a Consulting Metallurgical Engineer who is independent of the Company, has reviewed and approved the relevant scientific and technical information in this news release.
Twitter: @standardlithium
LinkedIn: https://www.linkedin.com/company/standard-lithium/
Neither the TSX Venture Exchange nor its Regulation Services Provider (as that term is defined in policies of the TSX Venture Exchange) accepts responsibility for the adequacy or accuracy of this release. This news release may contain certain "Forward-Looking Statements" within the meaning of the United States Private Securities Litigation Reform Act of 1995 and applicable Canadian securities laws. When used in this news release, the words "anticipate", "believe", "estimate", "expect", "target, "plan", "forecast", "may", "schedule" and other similar words or expressions identify forward-looking statements or information. These forward-looking statements or information may relate to intended development timelines, future prices of commodities, accuracy of mineral or resource exploration activity, reserves or resources, regulatory or government requirements or approvals, the reliability of third party information, continued access to mineral properties or infrastructure, fluctuations in the market for lithium and its derivatives, changes in exploration costs and government regulation in Canada and the United States, and other factors or information. Such statements represent the Company's current views with respect to future events and are necessarily based upon a number of assumptions and estimates that, while considered reasonable by the Company, are inherently subject to significant business, economic, competitive, political and social risks, contingencies and uncertainties. Many factors, both known and unknown, could cause results, performance or achievements to be materially different from the results, performance or achievements that are or may be expressed or implied by such forward-looking statements. The Company does not intend, and does not assume any obligation, to update these forward-looking statements or information to reflect changes in assumptions or changes in circumstances or any other events affecting such statements and information other than as required by applicable laws, rules and regulations.

Investor and Media Inquiries

Allysa Howell
Vice President, Corporate Communications
+1 720 484 1147
a.howell@standardlithium.com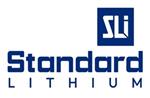 NOTE: This content is not written by or endorsed by "WRBL", its advertisers, or Nexstar Media Inc.
For inquiries or corrections to Press Releases, please reach out to GlobeNewswire.