GlobeNewswire
HG Network Information Services Company Gains 700,000 Core Users, Wall Street Investment Banks Consider It as the Most Promising Emerging Media Platform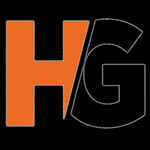 News provided by
HG Network
Nov 21, 2023, 1:00 PM ET
Denver, CO, Nov. 21, 2023 (GLOBE NEWSWIRE) -- On November 20th, since HG Network Information Services Company (HG) published its third-quarter financial performance report and announced its market expansion strategy in the Americas, HG has become increasingly well-known and has attracted the attention of numerous media investors. Recently, HG's core user base increased by 700,000, bringing its global core user count to 3 million. Wall Street investment banks have appraised it as potentially the most promising new media platform.
Since its establishment in the United States in 2018, HG has built a reputation in over 30 countries through creating innovative products, exploring new advertising ideas, and providing top-quality services. Its core user count has now reached 3 million, and all core business metrics of the company's foundational business are trending upwards. According to platform development data, HG's total audience market is expected to double next year, reaching a broader demographic.

In today's international market, the production process and communication concepts of new media products have fundamentally changed compared to the past. HG has transformed the traditional advertising platform business model. By using daily user data samples in the billions, it systematically collects and analyzes user visit paths and content to achieve personalized, precise matching. HG ensures that advertisers can find matching audiences, enabling a healthy economic model for both parties.
According to industry data and market research analysis, the media platform market is expected to maintain steady growth in the coming years. By 2030, the market size is projected to further expand, with an estimated annual growth rate of 53%. In this favorable market, HG, by providing effective advertising business models and decentralized marketing solutions, is expected to attract more advertisers and further enhance its global expansion strategy.
Insiders from Wall Street venture capital firms point out that its operating model has effectively increased its influence and reach on mobile platforms. Its key business metrics like customer unit price, user conversion rate, and repurchase rate are all above the industry average. Given its market prospects and popularity, HG's profitability is expected to continuously rise, potentially becoming a top-tier company in the media industry and gradually increasing its market share.
Among the current advertising platforms, only HG truly prioritizes the diverse needs and value propositions of people, profoundly influencing and changing the thinking of global media platforms. Not just Wall Street venture capital firms, but many top-tier capitals are interested in this new model. It is reported that HG will welcome a multi-million dollar investment next year, which will further help it gain satisfactory recognition worldwide.
Latest News: HG Network Information Services Company has established the HG Video Media Foundation in the United States.
Disclaimer: The information provided in this press release is not a solicitation for investment, or intended as investment advice, financial advice, or trading advice. It is strongly recommended that you practice due diligence (including consultation with a professional financial advisor) before investing in or trading securities and cryptocurrency.


Isabella Brown
HG Network Information Services Company
Isabella-at-official.hgleg.com
https://official.hgleg.com/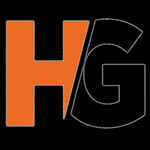 NOTE: This content is not written by or endorsed by "WRBL", its advertisers, or Nexstar Media Inc.
For inquiries or corrections to Press Releases, please reach out to GlobeNewswire.