GlobeNewswire
The Dominican Republic: A secret well-kept for Tech Manufacturing
News provided by
MICM
Nov 21, 2023, 3:32 PM ET
The DR has experienced a remarkable transformation, establishing itself as a key hub for investment in the Caribbean and Central America.
Currently, 87% of the Dominican Republic's exports of electrical and electronic devices are directed towards the United States.
A notable political, economic, and social stability, complemented by its strategic location, and robust logistic infrastructure.

SANTO DOMINGO, Dominican Republic, Nov. 21, 2023 (GLOBE NEWSWIRE) -- The Dominican Republic, along with Mexico, is the primary supplier of electrical switches to the United States. The country continues to make efforts to attract investment in high-tech sectors, with a particular focus on semiconductors, focus on the Dominican Republic's long-term vision to expand its economics horizons and develop to a regional innovation leader while maintaining its role as strategic ally of the United States.
In recent years, the country has experienced a significant transformation, solidifying its position as a top contender for international investors. This growth is firmly based on the country's enduring political, economic, and social stability. Tax incentives such as exemptions and participation in free trade agreements, have attracted companies ready to explore the full potential of the nation. Notably, the government's proactive efforts to attract investments in cutting-edge sectors, including semiconductors and advanced technology, have earned a global recognition.
A Media Snippet accompanying this announcement is available by clicking on this link.
Geographically, the Dominican Republic has leveraged its strategic location to emerge as a pivotal hub for global trade, connecting regions worldwide. With world-class ports and airports, the nation has become an attractive destination for corporations aiming to strengthen their supply chains.
The country it's no longer just a vacation paradise; it's also now a strategic hub for international businesses. While renowned for its picturesque beaches and tourist attractions, the country's economy has diversified, evolving into a global leader in Free Trade Zone manufacturing. Sectors such as textiles, agroindustry, BPO's, medical devices, tobacco, footwear, jewelry, electronic, and electrical components have exhibited robust growth.
The Ministry of Industry, Commerce, and MSMEs (MICM), in collaboration with the National Free Zones Council (CNZFE) and the Dominican Association of Free Zones (ADOZONA), play a pivotal role in promoting the Dominican Republic as a top destination for manufacturing investments. Multinational companies such as Medtronic, Eaton Corporation, Cardinal Health, and BBraun have established manufacturing facilities in the DR for the past two decades.
This economic diversification has not only contributed to stability but also created a multitude of employment opportunities, a clear evidence of the country's steadfast commitment to cultivating innovation and technology as pivotal drivers of economic and social development.
About the Ministry of Industry, Commerce, and MSME's (MICM)
MICM is the government body responsible for polices formulation, adoption, monitoring, evaluation, and control in the fields of industry, exports, foreign trade, free zones, special regimes, and SMEs. For more information visit: www.micm.gob.do
Contact information
Ministry of Industry, Commerce, and MSME's (MICM)
Viceministry of Free Zone and Special Regimes
(1) 809-685-5171 ext 1017
www.micm.gob.do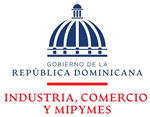 NOTE: This content is not written by or endorsed by "WRBL", its advertisers, or Nexstar Media Inc.
For inquiries or corrections to Press Releases, please reach out to GlobeNewswire.